RFO's Speaker Series consists of monthly presentations geared to the general public about various astronomy-related topics. Most presentations are free to the public and are offered virtually. Visit rfo.simpletix.com for more information on individual talks and to sign up for future presentations. See our RFO Speaker Series Youtube channel for links to past presentations.
Upcoming Speakers
To be announced!
---
Past Speakers
September 2023:  "The Pleiades Experience: Intercultural Connections & the Science of Ancestral Timekeeping" with Dr. Isabel Hawkins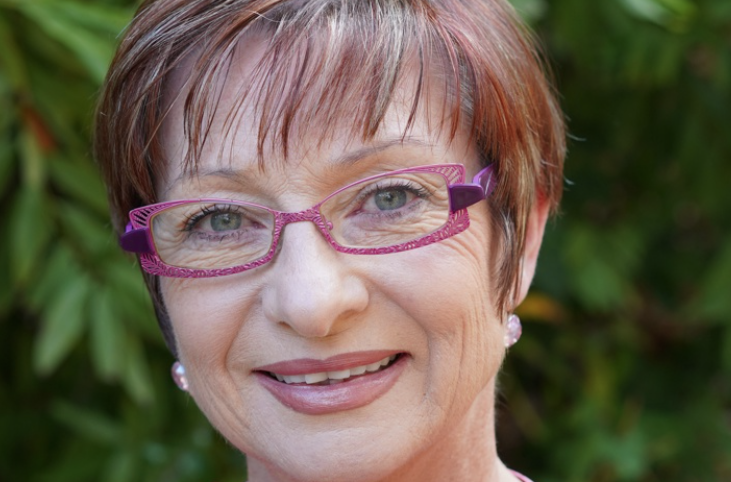 Join RFO and Isabel Hawkins Ph.D., Exploratorium Senior Scientist, for an informative, virtual conversation about "The Pleiades Experience: Intercultural Connections & the Science of Ancestral Timekeeping."
The Sun, Moon, planets, and stars have accompanied sky watchers over millennia. The Pleiades star cluster, observable from every continent except Antarctica, is tied to Indigenous worldviews, astronomy, calendaring, traditional weaving, weather prediction, and agriculture. For the original peoples of Polynesia, Mesoamerica, and the Andes, the Pleiades cluster continues to be a source of knowledge, both culturally and scientifically. Due to native language loss and globalization, such knowledge is eroding at a fast pace. I will share results of a Fulbright U.S. Global Scholar project and emerging results from collaborative research conducted in ancestral lands with Indigenous elders, young adults, and academics in Aotearoa/New Zealand, Guatemala, and Peru. Results are being shared locally for the benefit of the host communities and future generations of Indigenous astronomers.
Isabel Hawkins grew up in Córdoba, Argentina, where the beauty of the night sky and a childhood visit to the Planetario charted the course of her career as an astronomer and science educator. Before joining the Exploratorium in 2009, she spent 20 years as an astrophysics researcher and science educator at the University of California, Berkeley, Space Sciences Laboratory. As Senior Scientist at the Exploratorium, her work is focused on NASA, NSF, and museum-funded efforts related to Latinx audience engagement, such as Solar Eclipse: Navigating the Path of Totality, GENIAL: Generating Engagement and New Initiatives for All Latinos, and Cambio, a professional development approach for building Latinx-focused cultural competence in museums. Through cultural astronomy, she fosters science pluralism by making visible the cultural roots of STEM. The Astronomical Society of the Pacific bestowed on her the prestigious Klumpke-Roberts Award in recognition of her outstanding contributions to the public understanding and appreciation of astronomy, an honor that she shares with fellow awardees Carl Sagan, Isaac Asimov, Julieta Fierro, and Tim Ferris, among others. Isabel is also a consultant for the Smithsonian Institution, a volunteer coordinator for the YAKANAL Indigenous Youth Cultural Exchange program based in Laguna Pueblo, New Mexico, and a Fulbright US Global Scholar alumnus. Her interests include salsa and bachata dancing, yoga, drawing Maya classic period glyphs, and the study of native languages.
July 2023:  "The Case for (Outer) Space in Environmentalism" with Dr. Emily Ray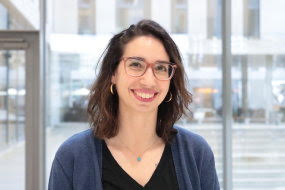 Humans have already breached the upper atmosphere with technological breakthroughs in rocketry, and humans have had a continuous presence in low-earth orbit on the International Space Station since October 31st, 2000. It is time to acknowledge that outer space is part of our natural environment, and to think about our uses and habitation in it in discussions on climate change and the Anthropocene. However, the Anthropocene is ordinarily associated with life on Earth and the conditions of climate change. I put forward that for those concerned about climate change it is time to reckon with outer space as another human environment.
Emily Ray is an Associate Professor in Political Science at Sonoma State University. Her expertise is in environmental political theory and politics, with particular interest in the intersections of climate change, technology, outer space policy, doomsday prepping, and social theory.
April 2023: "An Astronomical Perspective on Globular Clusters and the Pale Blue Dot" with Dr. Adrienne Cool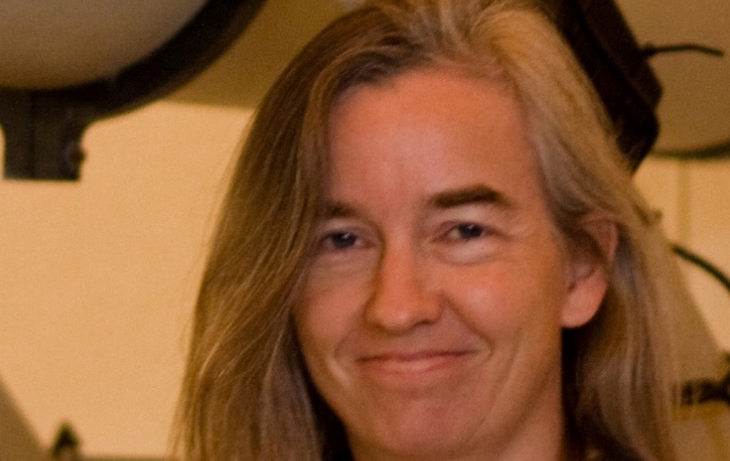 Join RFO and Professor Adrienne Cool from San Francisco State University, for an informative conversation on "An Astronomical Perspective on Globular Clusters and the Pale Blue Dot."
Globular clusters are beautiful and ancient structures that have been providing insight into the structure of our galaxy and the evolution of stars for more than 100 years. Each of these globe-like clusters contains some hundreds of thousands of stars in constant motion, and held together by their mutual gravitational attraction. Dr. Cool will describe the role that binary stars play in their fascinating internal dynamics and give some examples of how binaries are revealed in clusters using space-based observatories including the Hubble Space Telescope and the Chandra X-ray Observatory. Spending time focused on things that are almost incomprehensibly distant and vast gives astronomers and astronomy enthusiasts an unusual perspective on our own small planet. Astronomers for Planet Earth (A4E) was founded in 2019 to harness this perspective to mobilize the global astronomical community to take action on the climate crisis. Dr. Cool will briefly describe the goals and current activities of this world-wide organization of more than 1700 astronomy educators, students, and amateurs and invite you to share your thoughts about astronomy's impact on our view of our home planet.
Dr. Adrienne Cool is a native of New York City, and received her undergraduate degree in physics at Yale. After brief stints in medical imaging and Electrical Engineering, she happened on astronomy and hasn't looked back. She completed her PhD at Harvard, and came to California for a postdoc at UC Berkeley. She is now at San Francisco State University where she and her students have been studying ordinary and extraordinary stars in globular clusters since 1996. She also serve as the director of the SF State Planetarium and Observatory facilities. In 2019 she co-founded Astronomers for Planet Earth (a4e.org), an organization whose mission is to mobilize and empower the global astronomical community to take action on the climate crisis.
March 2023: "The Thinness of the Air" with Ned Kahn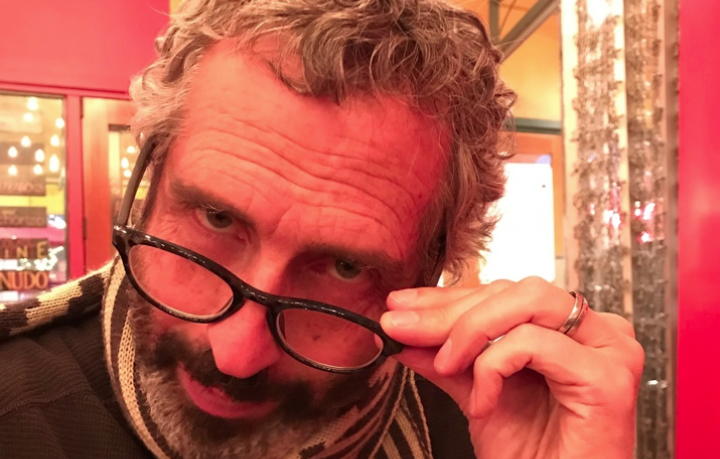 In the last few decades, Sebastopol-based sculptor, Ned Kahn, has created numerous artworks that make air currents visible. Often covering the facades of large buildings, these artworks function almost like scientific instruments, revealing the intricate structure of the wind. His intent is to increase people's sense of wonder and appreciation for the beauty, complexity and fragility of the Earth's atmosphere. Kahn recently teamed up with a satellite launch company called Momentus to realize a planet scale visualization of the thinness of the Earth's atmosphere. Ned Kahn will discuss this project and show videos of some of his other artworks related to atmospheric visualization.
California artist Ned Kahn combines science, art, and technology in ways that allow viewers to witness—and participate in—the interplay of natural elements such as water, wind, sand, and fire. Through modeling and marshaling these forces of nature, he re-creates vast environmental phenomenon on a human scale. Through his work we can observe the behavior of exquisitely complex systems—such as tornados, avalanches, whirlpools, and wind storms—and better appreciate their beauty and intricacy. But Kahn artworks also reach beyond the terrestrial. They give us a window onto universal forces, allowing us to better understand patterns that appear throughout the cosmos—from the bands of storms swirling across Jupiter to the forces that shape spiral galaxies.
Ned Kahn received a degree in botany and environmental studies (1982) from the University of Connecticut. Soon after, as Artist-in-Residence, Kahn designed exhibits for the San Francisco's beloved Exploratorium until 1996. While there, he became a protégé of the museum's founder, Dr. Frank Oppenheimer, who Kahn counts as one of his greatest inspirations. After leaving the Exploratorium. Kahn moved to Graton, CA, and founded Ned Kahn Studios in Sebastopol, California. His works often integrate the forces of water and wind, using urban buildings, piers, playgrounds, airports, and even parking garages as canvases. His work appears in public spaces across the United States and around the world, with permanent installations in Australia, Singapore, England, Switzerland, and the Netherlands. In 2003 Kahn was awarded a MacArthur "genius" fellows
February 2023: "Early Universe through Cosmic Telescope" with Dr. Sreevani Jarugula of the Fermi National Accelerator Laboratory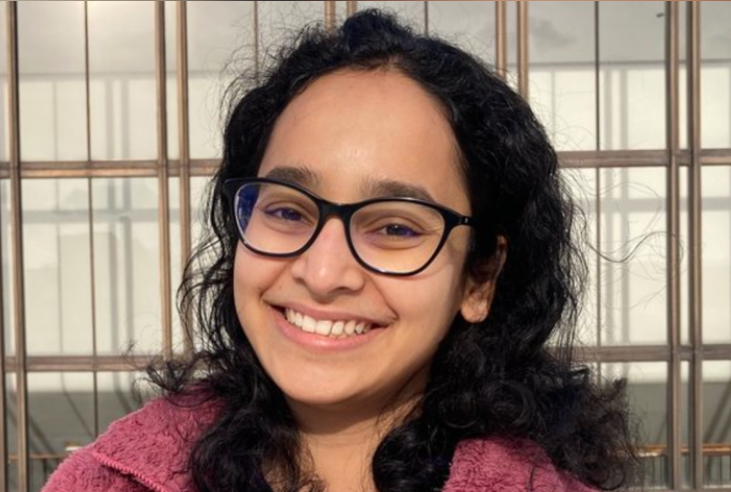 Join RFO and Dr. Sreevani Jarugula, Fermi National Accelerator Laboratory, for an informative conversation about "Early Universe through cosmic telescope."
How the first stars and galaxies formed and evolved to the present day Universe is an active area of research. A powerful tool to study the conditions in the early Universe is gravitational lensing. This phenomenon occurs when a massive nearby galaxy distorts the light coming from a far away source, acting as a cosmic telescope. Several lensed galaxies have been discovered at multiple wavelengths. In this talk, Dr. Jarugula will show some of the earliest galaxies discovered through lensing in the South Pole Telescope Survey and follow up with the Atacama Large Millimeter/submillimeter Array. She will also talk about how atomic and molecular studies give us a wealth of information on the conditions in these galaxies. The James Webb Space Telescope has observed some of these galaxies at very high resolution in near and mid infrared wavelengths which is highly complementary to the submillimeter data. With the upcoming surveys with the Vera Rubin Observatory, there will be thousands of strongly lensed galaxies that will be discovered. Machine learning techniques are actively being developed to identify and analyze these lensed galaxies in the era of big data.
Sreevani Jarugula is a postdoctoral research associate at Fermi National Accelerator Laboratory, located in Batavia, Illinois. She works on developing machine learning algorithms to study Cosmology using strongly lensed galaxies. Prior to this, she worked with the South Pole Telescope Submillimeter Galaxies (SPT-SMG) collaboration where she studied early star forming lensed galaxies through molecular observations. Dr. Jarugula received her Ph.D. in 2022 from University of Illinois Urbana Champaign.
January 2023: "Who Owns the Night Sky?" with Aparna Venkatesan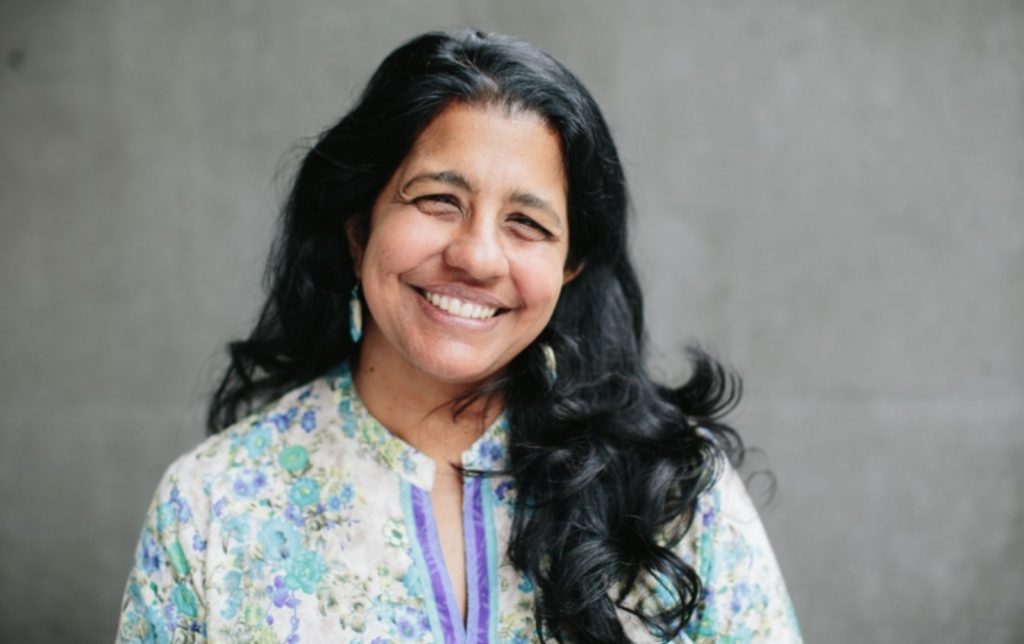 Join RFO and Aparna Venkatesan, cosmologist in USF's Department of Physics and Astronomy, for an informative conversation on "Who Owns the Night Sky?"
Space is increasingly privatized, a trend that has only escalated over the pandemic years with the unrelenting launch of satellite swarms by corporations. At just a few percent of the number of planned satellites in low-Earth orbits (LEO), we are already seeing dramatic changes in the night skies and increasing environmental degradation resulting from LEO crowding. I share modeling results and broader impacts of current and future LEO initiatives, as the consequences will reach far beyond this century. I also share the need to intentionally include underrepresented communities in developing ethical policies for sustainable space exploration and the essential right to dark skies. Brighter night skies from increasing space debris affect many constituencies across humanity beyond professional astronomy, as well as the health of many ecosystems. Space is an ancestral global commons, and we must work together towards preserving the skies and space as a scientific, environmental and cultural resource.
Aparna Venkatesan is a cosmologist in USF's Department of Physics and Astronomy, and a former NSF Astronomy and Astrophysics Postdoctoral Fellow. She works on studies of the first stars and quasars in the universe, and is also actively involved in projects in cultural astronomy and space policy. She has been recognized internationally for her research and DEI leadership, featured widely in the media, and received numerous prizes and awards including the USF Dean's Scholar Award, the USF Arthur Furst Award for excellence in research for the betterment of humanity, and the (co-recipient of the) USF College of Arts and Sciences Collective Achievement Award for Supporting Women in STEM Fields. Dr. Venkatesan is deeply committed to increasing the retention of underrepresented groups in astronomy and STEM, and is active in developing scientific partnerships with Indigenous communities worldwide.
December 2022: "Charting the High Frontier of Space," with Dr. Ed Lu of the Asteroid Institute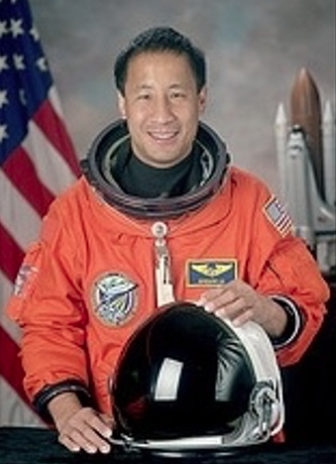 Join RFO and Dr. Ed Lu, a three-time NASA astronaut from the Asteroid Institute who will talk about Charting the High Frontier of Space!
Dr. Lu will present the case for a four-dimensional solar system map in a talk titled "Charting the High Frontier of Space." The map he and his Asteroid Institute team are building is the key to protecting Earth from asteroid impacts and will also help spur future scientific exploration and resource utilization.
Dr. Lu is the Executive Director of the Asteroid Institute, a program of B612 Foundation. Dr. Lu served as a NASA Astronaut for twelve years. He flew aboard the Space Shuttle twice, and flew on the Russian Soyuz to the International Space Station, where he did a six-month tour. He has logged over 206 days in space. Dr. Lu has been an active research scientist in solar physics, astrophysics, plasma physics, cosmology, and planetary science. He held positions at the High Altitude Observatory, the Joint Institute for Laboratory Astrophysics, and the Institute for Astronomy. At Google, he led the Advanced Projects group, which built imaging and data gathering systems for Google Earth and Maps, Google StreetView, and Google Books. He is also a co-founder of LeoLabs, a startup building and operating a network of ground-based phased array radars for tracking satellites and space debris in Low Earth Orbit. Ed is also the co-inventor of the Gravity Tractor, a controllable means of changing the trajectory of an asteroid.
November 2022: "Science and Technology Innovation at Lick Observatory," with Elinor Gates, Ph.D.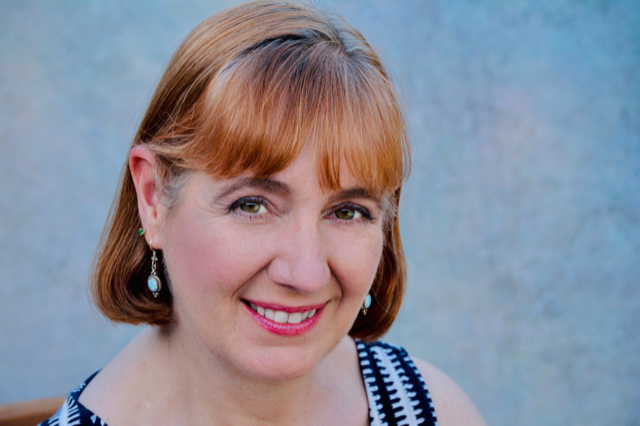 Lick Observatory has a long history of being at the forefront of science and technology. Despite the COVID pandemic and the SCU Lightning Complex Fire they continued operations and introduced new telescopes and instruments, such as PANOSETI and PEAS. Dr. Gates will give an overview of their research telescopes, how they persevered through the trials of 2020, and the exciting new research in progress, such as the search for extrasolar planets and extraterrestrial life.
Dr. Elinor Gates is a staff astronomer at Lick Observatory specializing in laser guide star adaptive optics and near infrared camera instrumentation and observations.
October 2022: "The James Webb Telescope: NASA's Greatest Observatory and its Great Science," with Thomas Greene, Ph.D.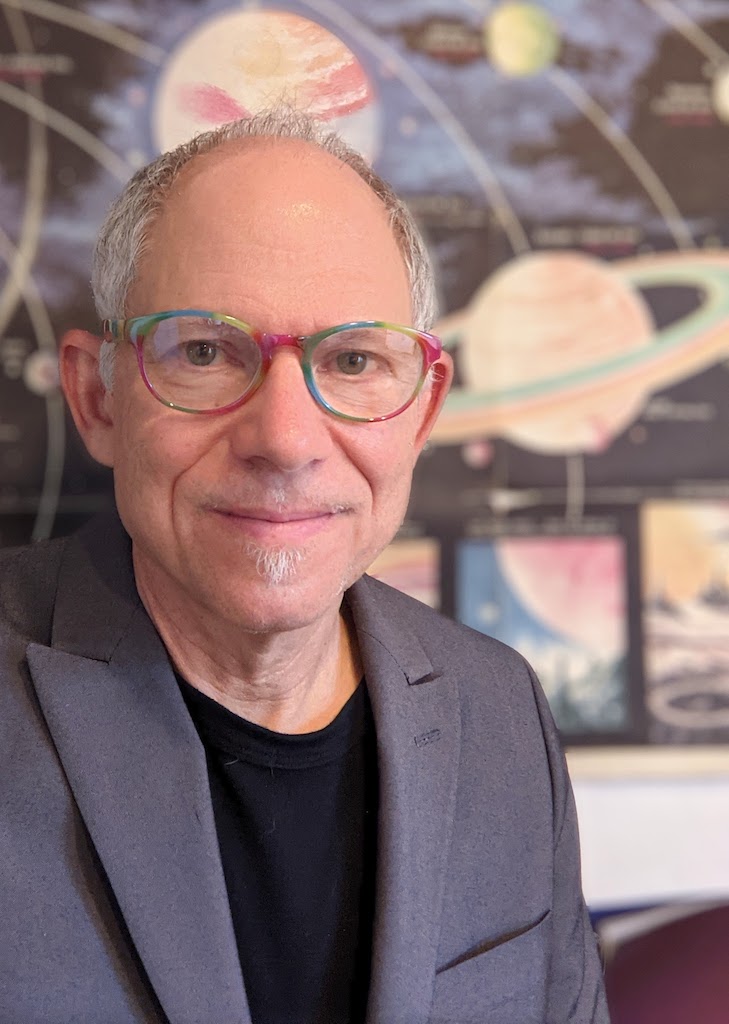 Thomas Greene, Ph.D., from the NASA Ames Research Center, will talk about the James Webb Telescope. The James Webb Space Telescope is the most complex and powerful astronomical space observatory ever built. It launched on Christmas Day in 2021 and has recently been commissioned in its final orbit in the Sun – Earth system. In this talk Dr. Greene will illustrate the mission's science goals and highlight some aspects of its design, technologies, and initial science results.
Thomas Greene is an astrophysicist in the Space Science and Astrobiology Division at NASA's Ames Research Center.
August 2022: Research in Space to Benefit Life on Earth, with Liz Warren, Ph.D.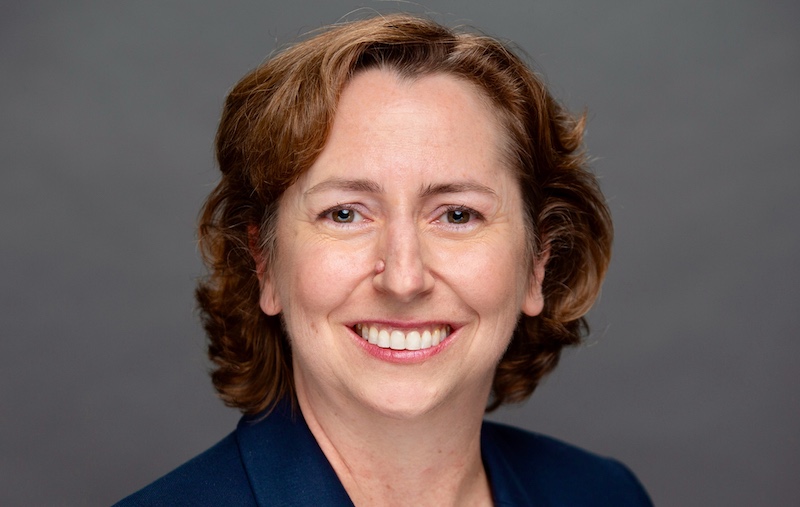 Dr. Liz Warren discusses the effects of spaceflight on the human body and describes research conducted in space that has benefits for those of us on Earth.
Liz Warren, Ph.D. is a physiologist with expertise in the effects of spaceflight on humans. She has been involved in spaceflight research for over 25 years and is currently the Director of Research Development for Orbital Reef at Blue Origin.
May 2022: The LaserSETI project, with Eliot Gillum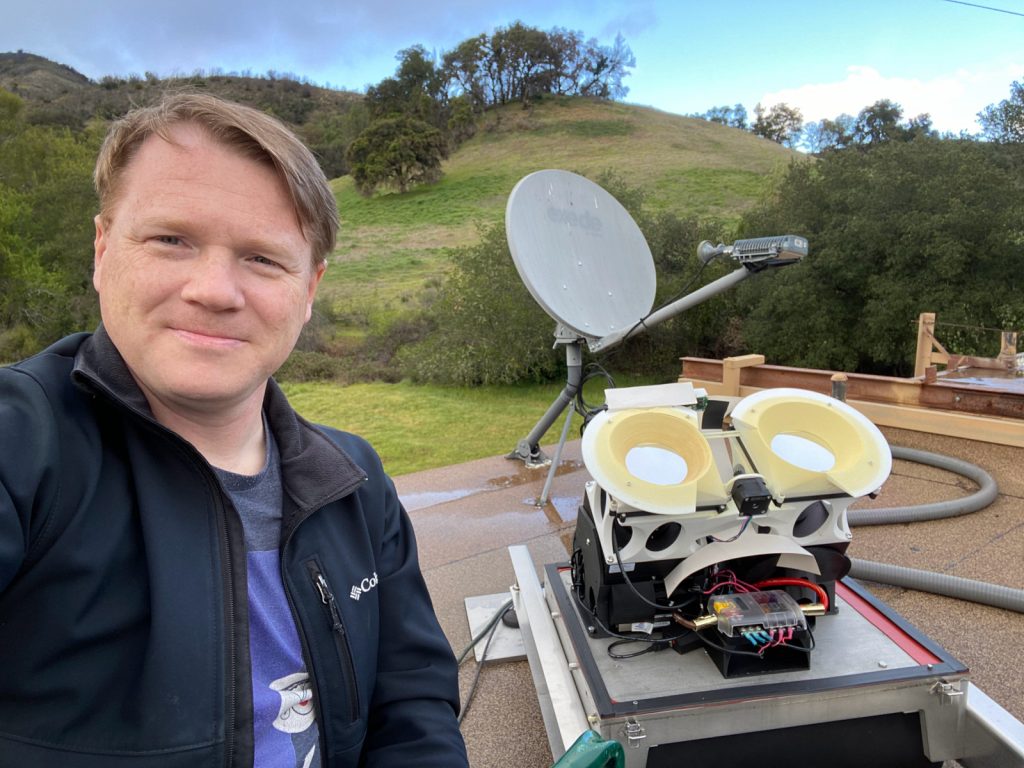 LaserSETI is an ambitious project to continuously scan the whole sky for laser flashes from beyond the Earth-Moon system, ostensibly from another civilization. The first two instruments in this global network were setup on the roof of RFO in August of 2019, and the second two installed on Haleakala, Maui in August of last year. LaserSETI has helped move the field of SETI (Search for Extraterrestrial Intelligence) into "time domain astronomy," where the sky isn't assumed to be static and unchanging, spurred by the recent discoveries in radio astronomy of Fast Radio Bursts and in physics of Gravity Waves. This talk will give an overview of the science underpinnings as well as design of the LaserSETI project and instruments.
April 2022: "The Top Tourist Sights of the Solar System," with Andrew Fraknoi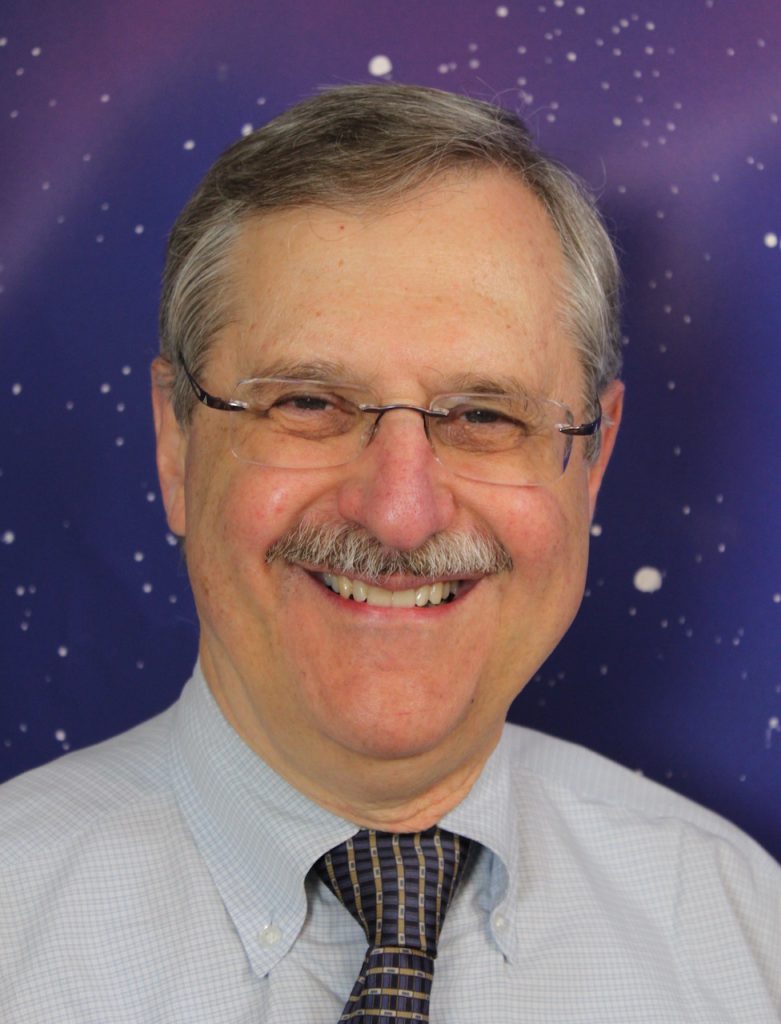 Andrew Fraknoi gives an informative conversation on "Where Jeff Bezos' Great Grand-Daughter will go for her Honeymoon: The Top Tourist Sights of the Solar System." Fraknoi explores the most intriguing future "tourist destinations" among the planets and moons in our cosmic neighborhood. Our stops include the 4,000-mile lava channel on Venus, the towering Mount Olympus volcano on Mars (three times the height of Mount Everest), the awesome Verona Cliffs on the moon Miranda (which are the tallest "lover's leap" in the solar system), and the recently discovered salt-water steam geysers on Saturn's intriguing moon Enceladus (nicknamed "Cold Faithful.").
March 2022: "Historical Contributions of Women in Astronomy," with Laura Sparks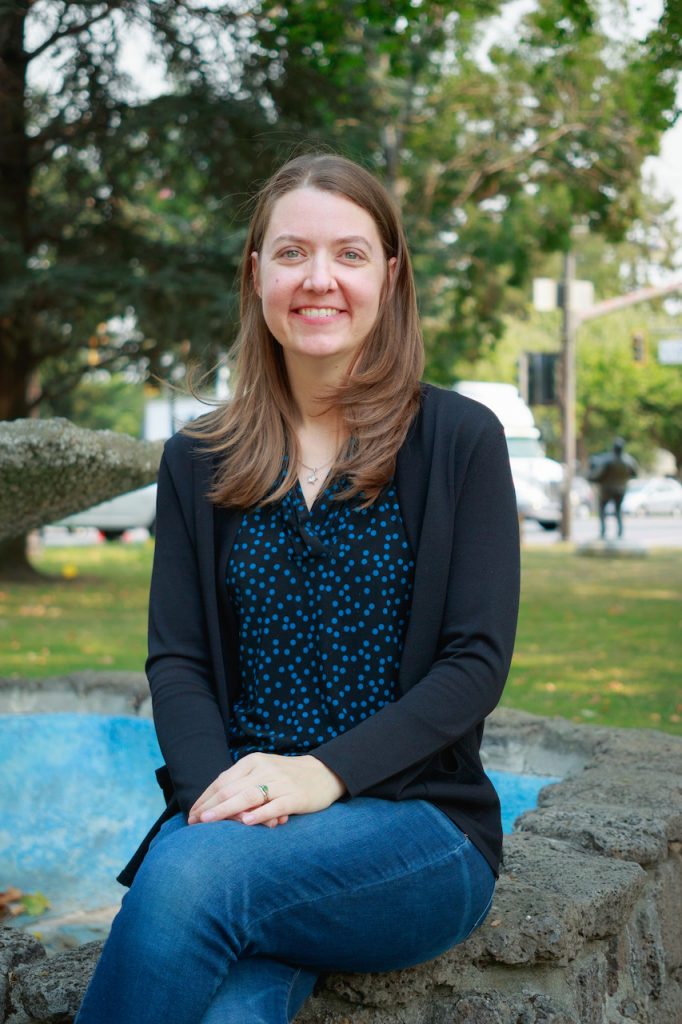 In honor of Women's History Month, this talk will highlight the historical contributions of women in astronomy, while also exploring some of the most fascinating mysteries that women are working on today: dark matter, black holes, and the ultimate fate of the universe.
February 2022: "Star Death ~ The End of Stellar Fusion," with George Loyer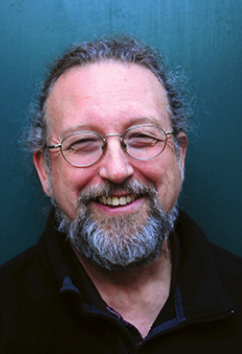 Join RFO and George Loyer, one of the founding members of the observatory for an informative conversation on "Star Death: The End of Stellar Fusion."
The end of a star can take many forms, most of them controlled by the mass of a star when fusion at the star's core can no longer support that mass. In this talk we will explore how stars begin their life cycle and how the difference in their masses determines how they will end. On the way you will learn how you can observe stars that are approaching their end with your own telescope. This talk is the core of an Observing Lab that we hope to run again this year in person, where our lab participants get a guided tour of these remarkable objects.
January 2022: "The NASA GREECE Sounding Rocket Campaign: Uncovering the Iceberg One Flight at a Time," with Dr. John W. Bonnell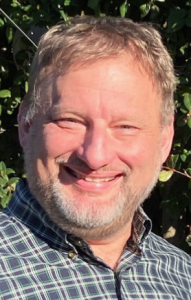 Join RFO and Dr. John W. Bonnell from the Space Sciences Laboratory, UC Berkeley via Zoom for an informative conversation on "The NASA GREECE Sounding Rocket Campaign: Uncovering the Iceberg One Flight at a Time."
The aurora – the Northern and Southern lights – are one of the most visible, dynamic, and beautiful manifestations of Earth's connection to the near-Earth and interplanetary environment. Space physicists and geophysicists probe the properties and drivers of the aurora through a wide range of techniques In order to understand better the sources of energy that drive the aurora and the physical processes that produce the dramatic changes in shape, color, and motion of the aurora. These techniques utilize a variety of tools: ground cameras and spectrometers; radio receivers and radar installations; orbital satellite and sub-orbital sounding rocket measurements of electromagnetic fields and charge particle fluxes.
As part of NASA's efforts to understand the aurora, the NASA GREECE sounding rocket campaign in Feb-Mar 2014 utilized high-resolution ground-based cameras and spectrometers to view the aurora flown over by the GREECE sounding rocket payload while it measured the energetic electrons responsible for the aurora, as well as the electric and magnetic fields associated with their variations.
Bonnell shares a primer on the causes and behavior of the aurora; images, movies, and data taken during the month-long GREECE launch campaign; and our ongoing efforts to understand the physics of the aurora.
---
2021 Speakers
December 2021: Astrophotography with Justin Stevick, RFO Docent and Astronomy Faculty member at Santa Rosa Junior College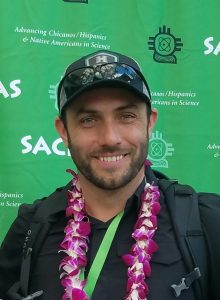 Those interested in astrophotography must first understand their camera and some fundamental camera properties such as exposure time, focal length, F-stop, and ISO. Justin will introduce guests to the basics of long exposure photography using DSLR cameras, or nearly any camera with manual settings. Not everyone has access to fancy and often expensive astronomy equipment, so first he'll cover what can be done if you only have a camera and tripod (such as painting with light, star trails, and Milky Way shots). He'll then talk about the benefits of using a sky tracker or tracking telescope to photograph deep space objects (such as galaxies, star clusters, and nebulae). Since this is an introductory talk, he will focus on single images without any post-processing.
November 2021: The James Webb Telescope with Thomas Greene, Ph.D., NASA Ames Research Center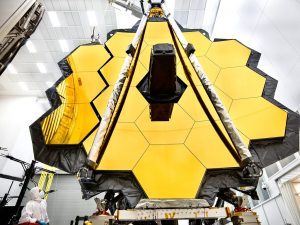 The James Webb Space Telescope (JWST) will be the most complex and powerful astronomical space observatory ever built. It will launch in December 2021 and will unfold itself before arriving in its final orbit in the Sun – Earth system about a month later. The large 6.5-m diameter JWST primary mirror and its infrared instruments will allow it to see some of the very first luminous objects that formed in the Universe shortly after the Big Bang. Other major science themes of JWST encompass studying the assembly of galaxies, the birth of stars and planetary systems, and planetary systems and the origins of life. JWST will be the premier astrophysics space observatory for NASA and the European Space Agency (ESA) over its 5 to 10-year mission lifetime. It will augment the Hubble Space Telescope, which primarily works at visible and ultraviolet light wavelengths. In addition to the topics covered in this talk, many scientists will use JWST to make discoveries that we have not yet imagined.
JWST employs many unique technologies, and the mission has been in development for 20 years. All major hardware components including the telescope, all science instruments, and spacecraft have been completed. The completed integrated observatory will be launched from French Guiana, and scientists from all over the world will use it. This talk will illustrate the mission's science potential and highlight some aspects of its design, technologies, launch, and operations plans.
September 2021: The Ionospheric Connection Explorer with Dr. Thomas Immel, ICON Principal Investigator at UC Berkeley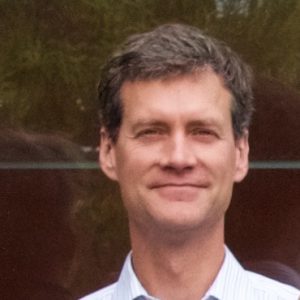 The Ionospheric Connection Explorer (ICON), the newest addition to NASA's fleet of Heliophysics satellites, launched on October 10, 2019. Led by UC Berkeley, scientists and engineers around the world came together to make ICON a reality. The goal of the ICON mission is to understand the tug-of-war between Earth's atmosphere and the space environment. In the "no mans land" of the ionosphere, a continuous struggle between solar forcing and Earth's weather systems drive extreme and unpredicted variability. ICON will investigate the forces at play in the near-space environment, leading the way in understanding disturbances that can lead to severe interference with communications and GPS signals.
August 2021: "Measuring to the Stars: The Apotheosis of Trig.", with Rick Luttmann, Sonoma State University (retired)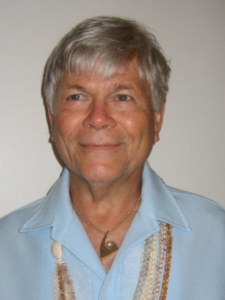 From the Earth we cannot measure distances to heavenly bodies directly. However, we can measure angles and time, and with these as our only tools (and some occasional physics) we can work our way up — beginning with the size of the Earth; then the sizes and distances of the moon, sun, and other planets; then the distances of nearby stars, and then other stars in our galaxy; finally the distances of remote galaxies. (Along the way we infer the speed of light.) Most of our calculations are done using elementary trigonometry.
July 2021: LIGO—Gravitational Wave Observatory, with Lynn Cominsky, Ph.D., Sonoma State University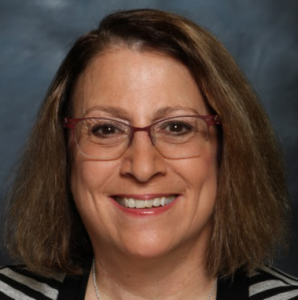 On September 14, 2015, the Laser Interferometer Gravitational-wave Observatory (LIGO) received the first confirmed gravitational wave signals. Now known as GW150914, the event represents the coalescence of two distant black holes that were previously in mutual orbit. LIGO's exciting discovery provides direct evidence of what is arguably the last major unconfirmed prediction of Einstein's General Theory of Relativity and has launched the new field of gravitational-wave astronomy. Prof. Lynn Cominsky from Sonoma State University will present an introduction to LIGO, gravitational waves and black holes. She will also discuss the gravitational wave detection results reported to date from LIGO and Virgo.
May 2021: "How big is BIG?" with Dave Kensiski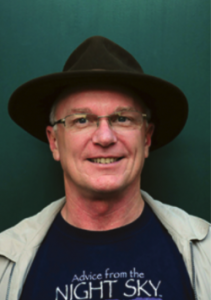 To quote Douglas Adams and the Hitchhiker's Guide to the Galaxy, "Space is big. Really big." But just how big is it? This talk aims to blow your mind by showing how big the universe really is. We start with our humble observatory and expand from there to expose to the mindbogglingly huge scale of the universe.
April 2021: Mars' Atmosphere wit Laura Peticolas, Associate Director of the EdEon Stem Learning at Sonoma State University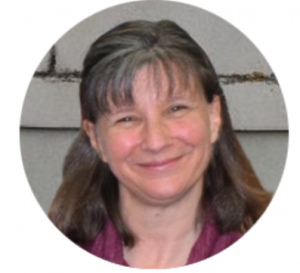 NASA's Perseverance rover has successfully landed on Mars in another incredible engineering feat, allowing scientists to learn more about this red planet. But rovers are not the only way that scientists study Mars. NASA also has learned about the evolution of the Martian atmosphere, that is how the air on Mars has been lost to space or its surface over time. Dr. Peticolas will describe the exploration of Mars' magnetic fields and atmospheric loss over several decades. The discoveries from this research together with our understanding of our own planet Earth have culminated in a new question "Do habitable worlds require magnetic fields?"
March 2021: "Fermi Paradox and Drake equation" with Sam Cena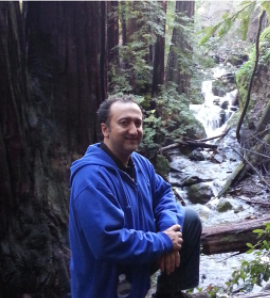 Looking at the night sky, we can see a beauty that can be truly fascinating. But it can also be scary, as Sir Arthur Clark once said, "We are either alone in this universe or we are not, and both those ideas are equally scary". It is in human nature to explore, question, and discover phenomenals in the world. If you're now thinking of Aliens, you are right. Considering that the earth is just a drop in the cosmic ocean, could there be another earth-like planet somewhere? IF yes, what are the odds? Have we found any evidence? How can we find out? This and much more is coming up in the presentation, "The Fermi Paradox".
February 2021: "Astronomy: from passion to profession," with Rachel Freed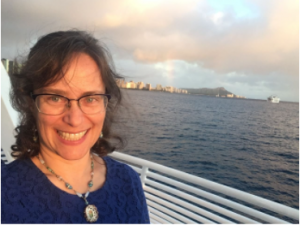 Rachel talks about how she went from having a general interest in astronomy, to becoming involved in the global astronomy community, and the role that RFO played in her journey. She discusses her astronomy outreach, astronomy research and publication programs, global participation, and her roles on editorial committees and boards.