School Astronomy Nights
and Public Outreach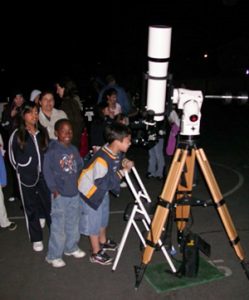 Throughout each school year our Docent volunteers bring their personal telescopes and binoculars to provide astronomy programs to schools to promote science education and interest in astronomy. There is no fee for school astronomy night programs.
To schedule a School Astronomy Night or other Public Outreach Program, contact Lynn Anderson at landerson at rfo.org.