Officers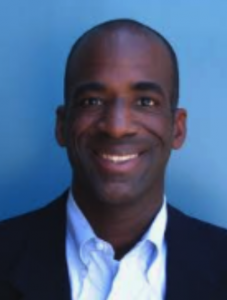 Eric McHenry
President
president at rfo.org
(City of Santa Rosa)
Eric is a retired professional CIO. He received his bachelor's degree in Electrical Engineering from MIT. Eric formerly served on several local non-profit Board of Directors, and currently serves on the KRCB Northbay Public Media Board, and the Airstream Club International Board of Trustees in a Vice President role. Eric is an avid outdoorsman, enjoying kayaking, hiking, fishing and Airstreaming with his wife LaVerne, his adult daughter and friends. And to his wife's sometime chagrin, Eric is an avid Amateur Radio (Ham) operator (AA6EM).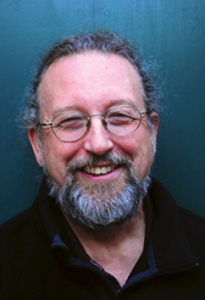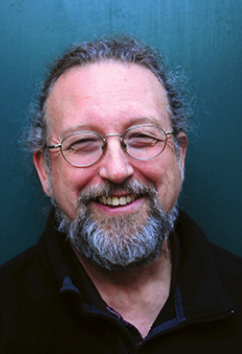 George Loyer
Vice President
vice-president at rfo.org
(Founding RFO President, President California League of Park Associations)
George is a founder of the VMOA/RFO. He helped create the original organization as a committee of the Sonoma County Astronomical Society (SCAS), then as a subsidiary of the Valley of the Moon Natural History Association (VMNHA), and finally as RFO. Loyer served as President of the Board for 12 years from its inception through 2006. He is the Director, Technical Operations for StubHub and President of the California League of Park Associations. He provided CAD drawings, constructed a Bath interferometer to test the mirror surface, and designed the drive system for the Project 40 telescope.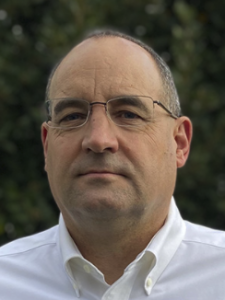 Paul Stagnoli
Secretary
secretary at rfo.org
(Exchange Bank)
Paul and his family became docents after his son won a Striking Sparks telescope. Paul holds a degree in Computer Science from USF. He enjoys playing chess and is a former chess tournament director. Paul has a soft spot for running the eight inch telescope, but can be found filling in where ever needed during a star party.
Directors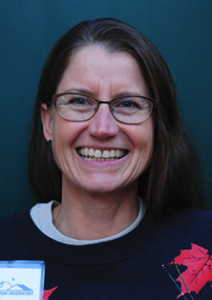 Colleen Ferguson
cferguson at rfo.org
(City of Sonoma)
Colleen is a life-long astronomy enthusiast: the Robert Ferguson Observatory is named after her father. She strongly supports inspiring math and science education through hands-on experience with the natural world. Colleen holds BS and MS degrees in civil engineering. Colleen has enjoyed hiking in Sugarloaf Ridge State Park since she began her engineering education at Santa Rosa Junior College. Colleen represents the VMOA Board on Team Sugarloaf, the group that operates Sugarloaf Park under an agreement with the State.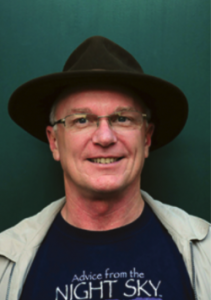 Dave Kensiski
dkensiski at rfo.org
(Google)
Dave joined the board in 2014 and is head of the RFO IT team, responsible for the computer and network systems in addition to his role as President. He holds a BS in Computer Science, is active with the Boy Scouts, and holds a ham radio license (W6DLK). He can often be found running the 40″ or CCD for RFO's public and private events.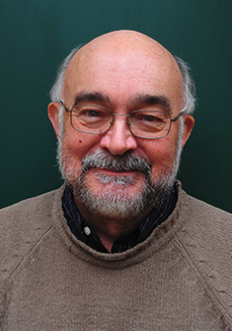 Dr. Gordon Spear
gspear at rfo.org
(Professor Emeritus, Sonoma State University)
Gordon project manages telescope development for scientific applications and related curriculum projects for the VMOA/RFO. He is the head of the Research Committee which enables docents and students to use RFO telescopes for doing astronomical research. He is a founding member of the VMOA/RFO as well as the Director Emeritus of the Sonoma State University Observatory.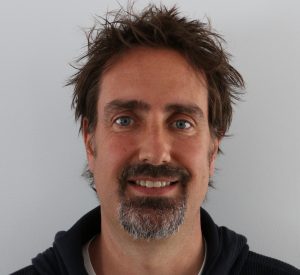 Brian Kellog
bkellogg at rfo.org
Brian moved to Sonoma County in 2019 and joined RFO the following year. He has a BA in History from The American University in Washington DC and a MS in Software Engineering from Pace University in New York City. Brian is a co-owner of the DC Improv Comedy Club where he started as a server after undergrad and gradually worked his way up the ladder. He is also a soccer enthusiast who has worked at top level youth academies and scouts for professional clubs across North America. Brian is the current chair of the newly created Astrophotography Committee and is training fellow docents how to use the RC20 telescope and how to process their images. He also enjoys greeting and speaking with our guests as they arrive at RFO for various events.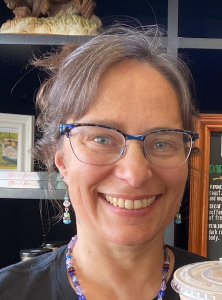 Rachel Freed
rfreed at rfo.org
(Institute for Student Astronomical Research)
Rachel Freed is a co-founder and the President of the Institute for Student Astronomical Research with a goal of incorporating scientific research into high school and undergraduate education. She is currently working on a PhD in astronomy education at Edith Cowan University, Australia. She is also a postdoctoral fellow at the University of North Carolina, Chapel Hill, working in Astronomy Education and Evaluation. Rachel has a B.S. degree in Biology and an M.S. in Neuroscience. She taught high school chemistry and astronomy for 10 years, and has conducted research in chemistry and astronomy education. She has been an amateur astronomer for over 20 years and is involved in public outreach, including as a volunteer docent at the Robert Ferguson Observatory in Sonoma County for the past 14 years. Rachel is also the editor of the Journal of Double Star Observations, and on the board of the Advanced Imaging Conference. Her work focuses on promoting changes in education that build on students' intrinsic motivations and interests.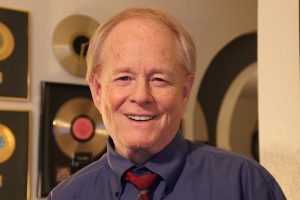 Michael O'Shea
moshea at rfo.org
(Amaturo Sonoma Media Group)
For the the past 10 years, Michael has served as President of Amaturo Sonoma Media Group in Santa Rosa, owners and operators of local radio stations KSRO, Froggy 92.9, Hot 101.7, The River, 97.7 and K-Hits 107.9, as well as Northbay Biz magazine and Waterdrop Digital Solutions. Out of his immense interest in astronomy and recollections of seeing Saturn for the first time as a ten year old, he became a volunteer docent at RFO five years ago. Michael is also a 4,000 hour private pilot, flying his single-engine Mooney out of our STS local airport as well as doing volunteer piloting for a Dog and Kitten rescue organization called "Pilots 'n Paws" .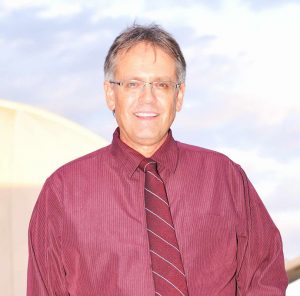 Kurt Kruger
kkruger at rfo.org
(Piner High School)
Kurt Kruger teaches Space Science, GIS 1 & 2, and Earth Science at Piner High School. He is also the STEM Coordinator and SPARQ Center Director which includes the SPARQ Planetarium and Observatory. Kruger has been involved with RFO since 1998. At that time, RFO inspired his quest for building the SPARQ center. He thrives on exciting students to do the process of Science in projects and experiential activities so that they understand that science is a process by which we ask and answer questions in a reliable, testable, verifiable way to discover truth. He believes that it is vitally important for students to be scientifically literate citizens. He is married to his lovely wife Keelie and has two amazing kids whom are both nurses. In his spare time he enjoys motorcycling, music, outdoor adventures and of course, astronomy!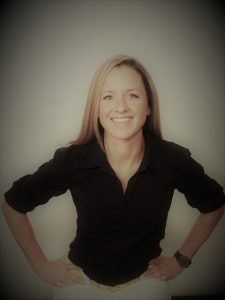 Marisa Bradley
mbradley at rfo.org
Marisa Bradley joined the board in 2023 as the marketing chair and a novice astronomer. She has worked in marketing & advertising, communications, customer service and events for companies such as the Asteroid Institute, Gap, Inc., adidas, Monterey Bay Aquarium and Google. With some side-career adventures in Garden Design and Insurance, she has rounded out her portfolio of professional experience and is helping RFO fundraise through marketing strategy and events. Marisa graduated from the University of Oregon with a Bachelor of Science in Journalism and a minor in Business Administration.
Staff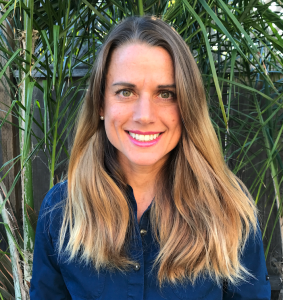 Stephanie Derammelaere
Executive Director
sd at rfo.org
Stephanie Derammelaere comes to RFO with a background in marketing, PR, and journalism. She previously founded and operated Career Leap that assisted individuals in job searching, creating business plans, and developing small business feasibility studies. She frequently writes for local business publications and community newspapers. Stephanie holds a degree in Business Economics and an MBA. At RFO Stephanie is responsible for strategic leadership, fund development, daily operations, partnerships and relationship management, communications, and the recruitment, retention, scheduling, and training of volunteers. In her free time, she loves spending time with her husband, two teenage children and two dogs and is an avid cyclist and swimmer.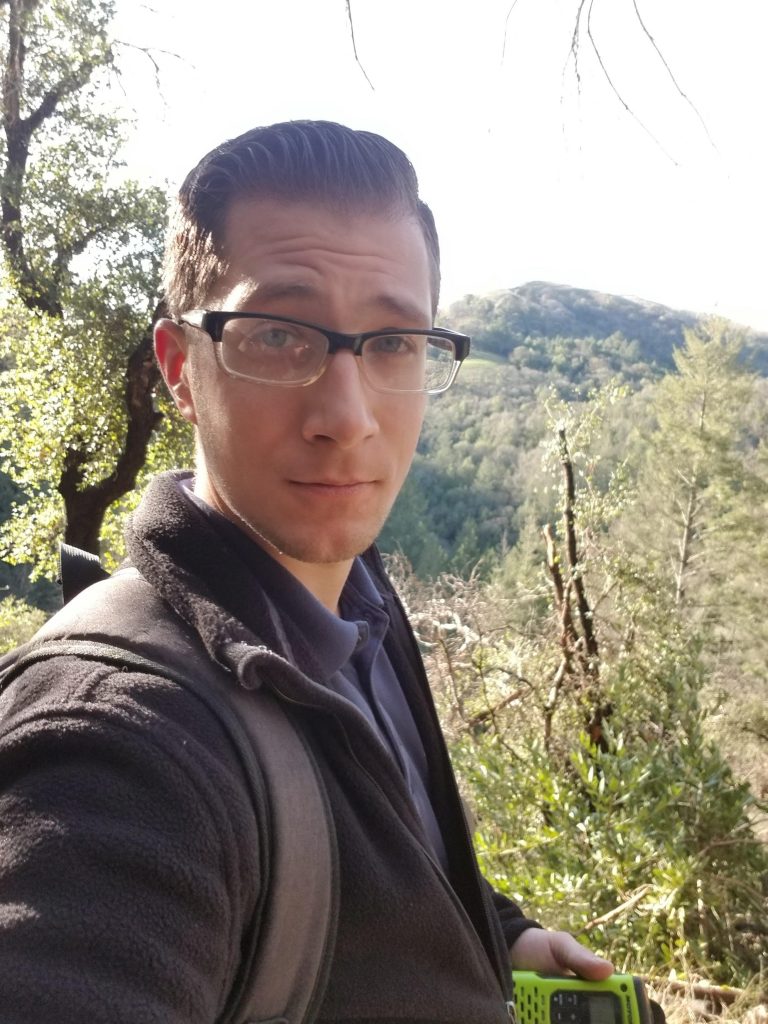 Joe Caruselle
Volunteer Coordinator
jcaruselle at rfo.org
(AmeriCorps)
New York expat and AmeriCorps member, Joe Caruselle has been with the RFO for only a few months but he is making Sonoma county his home. Born and raised in Staten Island, New York with a background in political science and philosophy, Joe worked with the NY Assembly for a short time before deciding to leave for more meaningful opportunities with AmeriCorps. Now he is the volunteer coordinator for Sugarloaf Ridge State Park and the Robert Ferguson Observatory. He aims to cross promote both organizations and give the people of Sonoma the best of both worlds and those beyond. He enjoys stargazing, rocket building simulation games and helping others when he can.
---
Standing Committees
Executive
Chair: Eric McHenry
Nominations / Governance
Chair: George Loyer
Fund Development
Chair: Stephanie Derammelaere
Research
Chair: Gordon Spear
Finance and Accounting
Chair: Neha Purohit
Programs
Chair: Brian Padgett
Docents
Chair: Joe Caruselle
Marketing and PR
Chair: Marisa Bradley